Skin Detox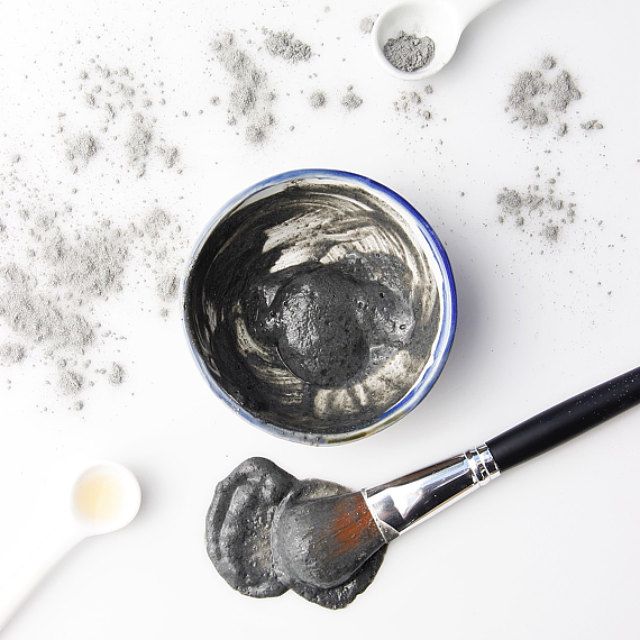 Often, the most common skin complaints beauty therapists hear can be traced back to a single cause: skin toxicity. Skin detoxification can prevent and solve many skin concerns, like wrinkles, hyperpigmentation, breakouts, clogged pores, skin sensitivity, dehydration, and more. Continue reading to learn how to help your skin detox.
What is skin detoxification?
Skin detoxification is when you improve and optimize the function of your skin's naturally detoxifying systems. The skin has four ways of detoxifying itself: via sweat glands, the circulatory system, the lymphatic system, and through breakouts – and there are easy measures you can take to aid these detoxification processes.
Why is it important?
We are constantly bombarded with both intrinsic (natural, chronological) ageing and extrinsic (external, environmental) aging factors that cause skin toxicity, including:
Pollution: One of the most obvious factors in skin toxicity, pollution exposes us to dirt, smog, toxic gases, and skin ageing free radicals that are absorbed into the skin.
Poor nutrition: 1 in 4 Australians eat some type of fast food every single day*. Unfortunately, a diet high in sugar, sodium, trans fats, and processed foods creates a toxic environment for your skin.
Climate: Almost any climate can contribute to skin toxicity, whether it's extreme heat, cold, wind, lack of humidity, etc.
Dermal collagen decrease: This naturally occurs as you age and leads to moisture loss and dermal thinning, which leaves you vulnerable.
Stress: Stress can wreak havoc on the body due to the increase of the stress hormone, cortisol. This affects sebum production, microcirculation, and hydration levels.
Decrease of sebaceous glands: Another factor caused by chronological aging, this hinders proper skin barrier function.
Medication: Medications can increase sensitivity, cause dehydration, and weaken the skin's immune system.
Lifestyle habits: Poor skin care habits, lack of sleep, UV exposure, and smoking all contribute to toxicity.  Even if you don't smoke you're probably exposed to second hand smoke more than you realize.
We live in an extremely toxic environment, so even though the body works hard to detoxify itself, often people have so much toxicity in their bodies and skin that they need extra help.
How to detox your skin – At the spa
To help your skin detox, there are specific professional skin care formulas and techniques that should be utilised. Professional facials often include these elements, so receiving regular facials is a crucial step in skin detoxification. Shanga's Deep Detox version of our Revive signature Facial is specifically designed to deal with toxicity. It detoxifies skin and repairs damage from both internal and external stressors in two different ways: though Shanga's Signature Techniques and Shanga's formulas.
The Signature Techniques used throughout the Revive Deep Detox Facial consist of specialised, flowing movements that aid in toxin elimination by increasing blood circulation, exercising muscles and nerve endings, and stimulating sweat glands. Hot towels are used in the facial to cause capillary dilation and increase blood flow to move toxins.
Massage is a critical component of any professional facial, and the Revive Deep Detox Facial is no different. Massage for skin in need of detoxification is important, because it de-stresses the tissues, improves your circulatory system, and moves toxins out of the body via the lymphatic system.
Exfoliation is also used in this facial to begin the detoxification process by stimulating the skin and removing excess dead skin cells that would hinder product penetration later on during the key detoxification steps in this treatment.
The Customised Purifying Clay Mask used in this treatment draws out toxins with a blend of cleansing clays which bind toxins pulling them out as it dries. Green Clay, cleanses deep into the skin's surface, removing dulling, dead cells, unwanted oils and other environmental impurities that can clog pores and irritate the skin. Purifying Clay Mask is high in minerals- firming, polishing & unclogging pores, whilst botanical butters & oils moisturise & revitalise. Highly stimulating, this refreshing deep cleansing treatment leaves skin clear and soft, with a warm, healthy glow.
It penetrates into the tissues and begins to detoxify and stimulate circulation to draw impurities and heavy metals out of the skin.
The antioxidants also found in this mask neutralize free radicals before they can cause premature ageing. It also targets ageing skin, smoker's skin, and environmentally stressed skin.
How to detox your skin – At home
The At-Home Facial:
Want to infuse detoxifying formulas into your at-home skin care routine? The Pure Results Regimen is a 5-piece facial kit that includes the daily products you need to give your skin the nutrients and care it needs. Add the Purifying Clay mask – the exact same formula used by professionals in the spa treatment mentioned above. This anti-ageing, at home facial kit will detox the skin, instantly revive dullness, target toxins, and refine texture.
The Daily Clarifier:
Shanga's Papaya Enzyme Peel Pads delivers a mega-burst of antioxidants and uses a mixture of fruit acids and enzymes to help the skin naturally repair itself. It brightens and clarifies the skin to target dullness and ageing.
The Volumizing Antioxidant Concentrate:
Shanga's Vibran-C serum soaks the skin in vitamin C charged antioxidants to scavenge free radicals from 70 to 85 percent. Not only does this intensive plumping concentrate help detoxify the skin, it also supports the skin's natural volume and helps smooth out wrinkles and fine lines.
The Deep Purging Mask:
Purifying Clay mask is a 10 minute deep cleansing facial mask that uses natural seaweed to stimulate the skin, a blend of clays to purify, and pure essential oils to revitalise the skin. Use this mask to remove impurities and uncover fresh, revitalised skin.