Papain- The Rejuvenating Enzyme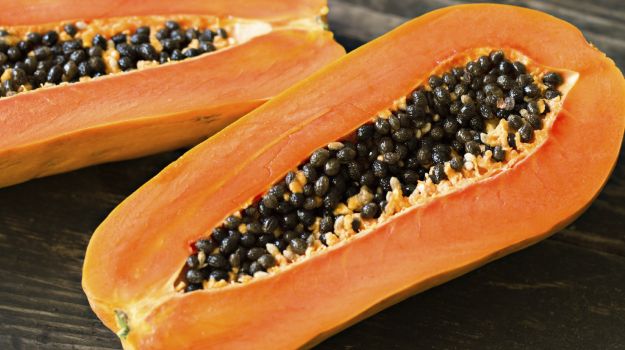 We have long known that the enzymes found in fruit and vegetables are beneficial to our inner health. When eaten, they can aid digestion, reduce inflammation and help us to fight disease. Did you also know that certain enzymes are also important for the health and rejuvenation of our skin? Today we have a look at Papain, the enzyme found in Papaya fruit. (Also known as Paw Paw)
The Papain enzyme is present in the leaves, latex, roots and fruit of the papaya plant. It is well known in science for its ability to breakdown proteins with the addition of a water molecule. Once this enzyme is encapsulated in gel form, its stability enables it to safely and effectively digest unhealthy skin cells.
At Shanga, this enzyme is the active ingredient in our Papaya Enzyme Mask. This gel can be applied over your entire face, including eyes and décolletage, as a gentle and effective alternative to facial scrubs that may irritate the skin. Whilst gently dissolving dead surface cells that can dull your complexion, this innovative product promotes the rejuvenation of the stratum corneum, or the top layer of the skin.
With its soft-release formula, papain gently and effectively digests unhealthy skin cells, leaving your skin revived and rejuvenated and can be used on even the most sensitive skins.
Shanga Papaya Enzyme Peel revitalises the skin by safely and effectively digesting unhealthy cells. The soft release Papain, has been proven highly effective in promoting  turnover of the top layer of  the skin. Soft release Papain is given out in slow motion or time release action. With regular use it will show a remarkable improvement in the skin's appearance.  The most sensitive skin can easily tolerate Papain Enzyme Therapy.