Ginseng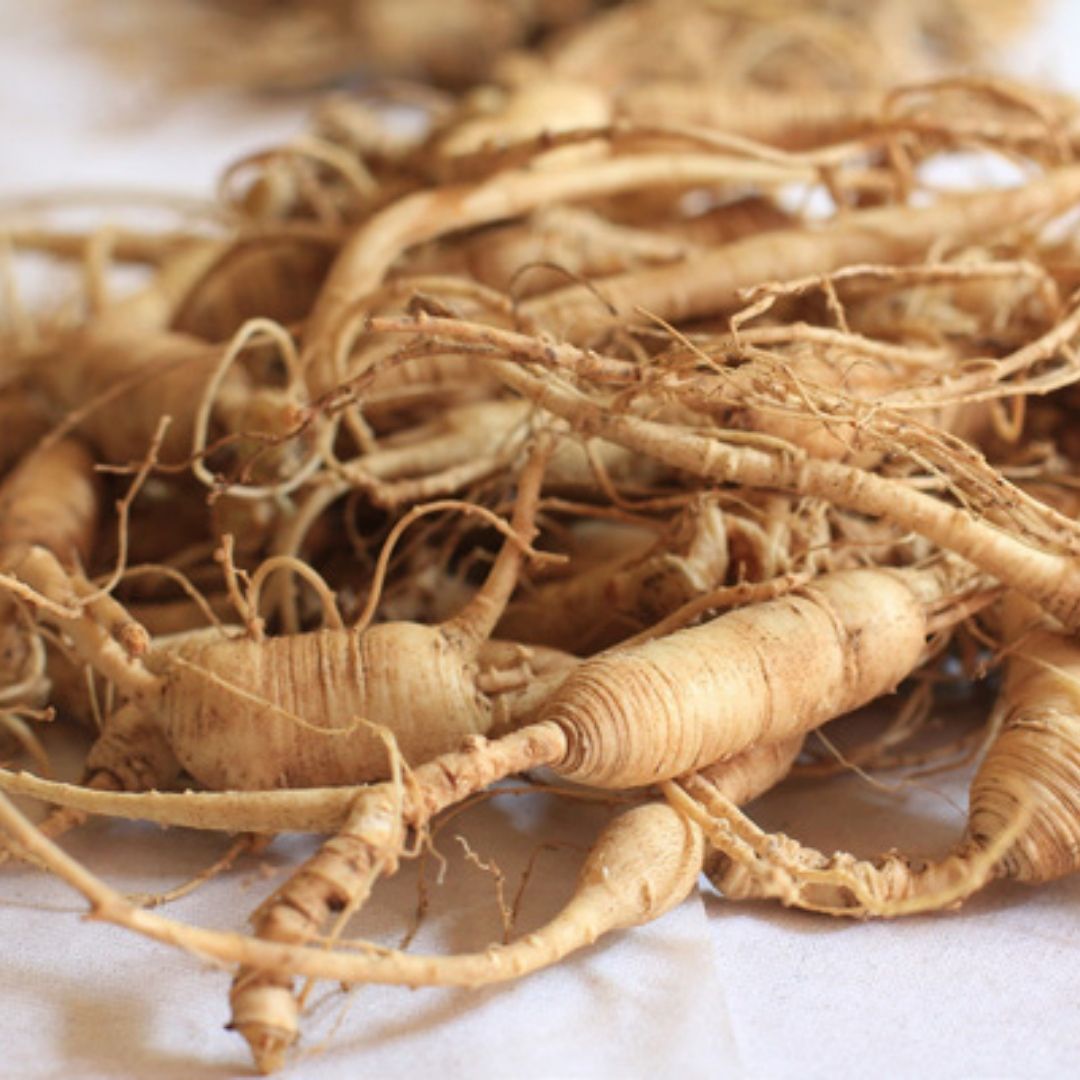 Ginseng has been an essential in Eastern medicine for millennia. This gnarly-looking root couldn't be less visually appealing, yet, you'd be hard pressed to find anything with more health and beauty giving benefits
Ginseng's is as important in skincare as it is for health and wellness. The incredible balancing and rejuvenating qualities found in ginseng is not news to the women of Asia. Korean women, in particular, have long been fans – with ginseng bathhouses a mainstay of their beauty rituals for hundreds of years. Going back even further in Korean history, young ladies in noble families would bathe in ginseng water before their wedding to ensure their skin was refined and pure for their big day.
1. Collagen booster, and then some
When you look at the properties ginseng holds it's no surprise that it's been a popular beauty treatment for so long. High on the list would be ginseng's anti-ageing benefits. It's packed to the gills with phytonutrients, known to stimulate the skin's metabolism and rid it of the free radicals that build up after regular exposure to sunlight and environmental pollution and toxins. Even more impressively, several studies have found that ginseng is effective in increasing the production of collagen in the skin's dermis, firming, toning and plumping skin and diminishing wrinkles and fine lines. The herb also acts as a skin whitener, aiding in the fight against photoaging and pigmentation and making the complexion look brighter, lighter and more youthful. Studies have found it can also inhibit the production of melanin, protecting the skin from the type of pigmentation caused by UV radiation, or sun damage.
2. Complex complexion helper
Ginseng is also a brilliant overall complexion booster. Its roots and leaves are rich in vitamins, minerals and antioxidants, allowing them to metabolise skin cells and help get rid of dead skin cells to produce healthy new skin. Ginseng tea is particularly great for refining and rehydrating your skin, regenerates skin cells by increasing oxygenation, improving blood circulation and detoxifying the blood, all of which contribute to healthy, glowing skin.
3. The skincare all-rounder
Ginseng's mastery at the art of skin regenerationas also make it helpful in treating everything from wounds to burns and other skin irritations such as razor rash.
Ginseng's anti-inflammatory properties and ability to naturally balance oil production within the skin mean it's also effective in reducing acne outbreaks, as well as assisting in conditions such as rosacea and psoriasis.