Ginseng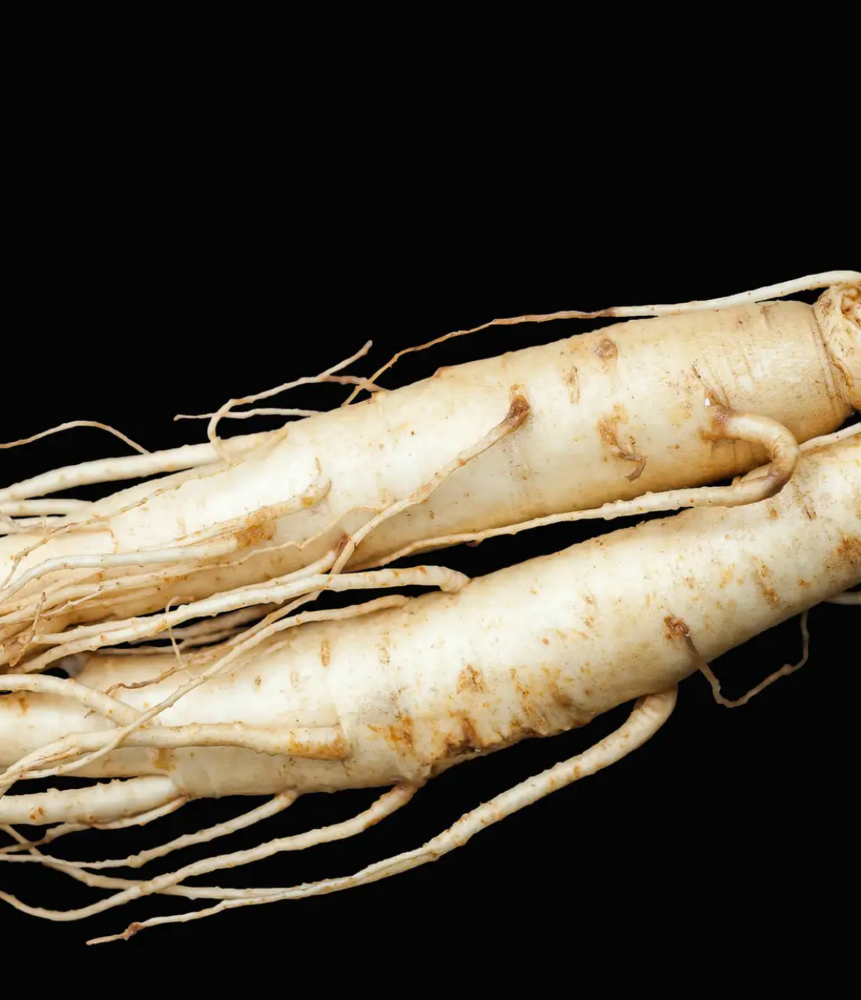 Protects against blue light exposure and digital pollution.
Ginseng can be used to refresh and tone skin, it helps to refine and hydrate your complexion. It keeps skin looking bright and glowing by helping to regenerate healthy skin cells and improve blood circulation. It possesses anti-inflammatory properties which helps reduce redness, swelling and rejuvenate tired skin.
Ginseng is an antioxidant and stimulant with energising capabilities that help to brighten and revitalise dull, tired complexions. It also helps to brighten and depuff under eye dark circles.
It works to increase the production of collagen which plumps, firms and tones skin as well as diminishing the appearance of wrinkles and fine lines.
Ginseng's stimulating properties have benefits for hair as well as skin. It stimulates blood flow to the scalp which encourages healthy hair growth.
Ginseng helps to heal and calm skin as well as mood. It is a balancing tonic that relaxes and eases stress as well as stimulates and energises to boost mental alertness.