Melon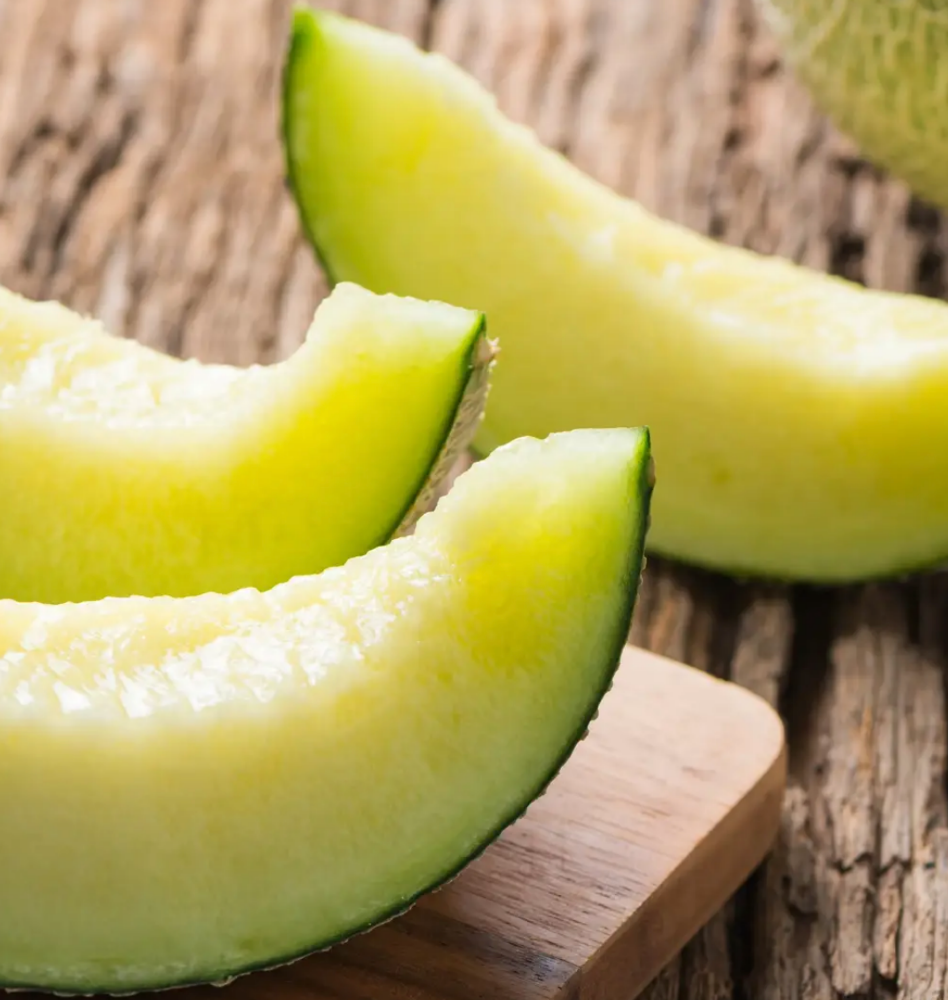 Refreshes the skin while softening and smoothing.
Melons have moisturising and toning benefits and leave skin smooth, soft and dewy. They have energising properties which refresh the skin.
They contain Vitamin A, Vitamin B and Vitamin C which protect skin and support the production of collagen giving you firm, supple skin. These antioxidants along with lycopene help to protect skin against damage from free radicals which cause fine lines and wrinkles.
The antioxidants also benefit hair. They promote healthy hair and encourage growth.